What is the Ovid Search Builder tool?
Ovid Search Builder delivers a fully developed expert search strategy.
Full and guided search using easy steps to follow.
Apply multiple keywords in a PICO format by adding or removing rows.
Automatic mapping to the relevant database descriptors and their synonyms.
Specialised filters allow users to search by adverse events, special situations, clinical queries and more.
Different profiles are available for each specialised filter, as well as source information.
Easy to create auto alerts within the Ovid platform once the Ovid Search Builder is launched.
Training tutorial and online feedback form available within the tool.
How to access the Ovid Search Builder tool?
Simply click on the Ovid Search Builder logo within your Ovid Session.
If you do not have the button integrated contact

[email protected]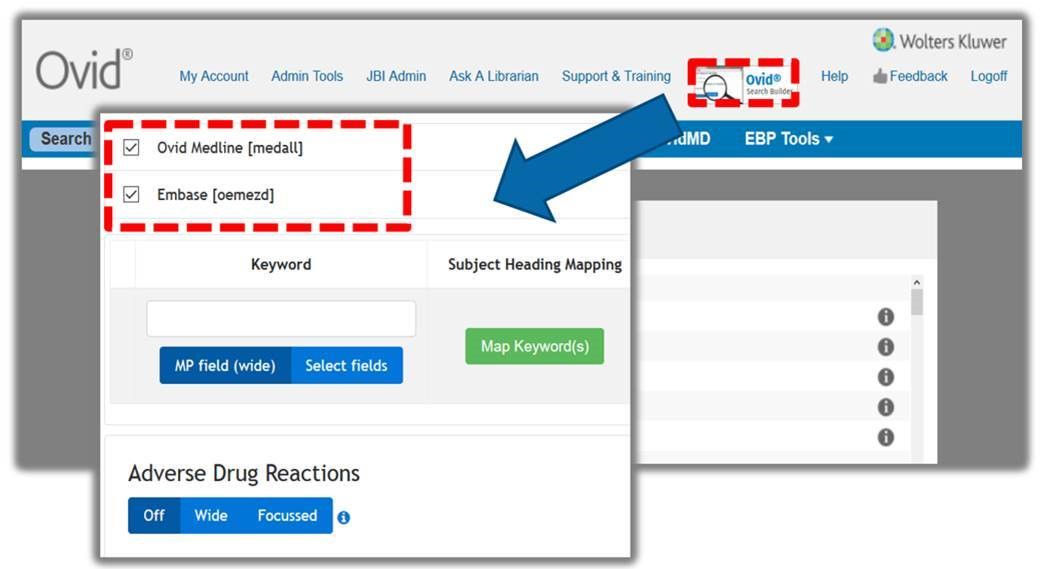 How to use the Ovid Search Builder tool?
Simply introduce your term(s) in different rows, adding descriptors and synonyms to complete the keyword search.
The optional specialised filters allow users to personalise their strategy further.
The Ovid Search Builder tool has an embedded video tutorial for assistance.
If you have any questions please contact

[email protected]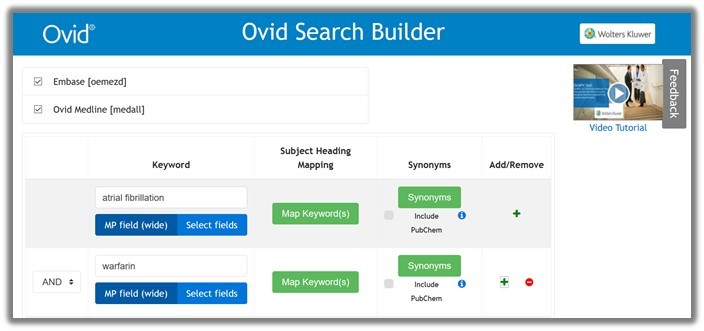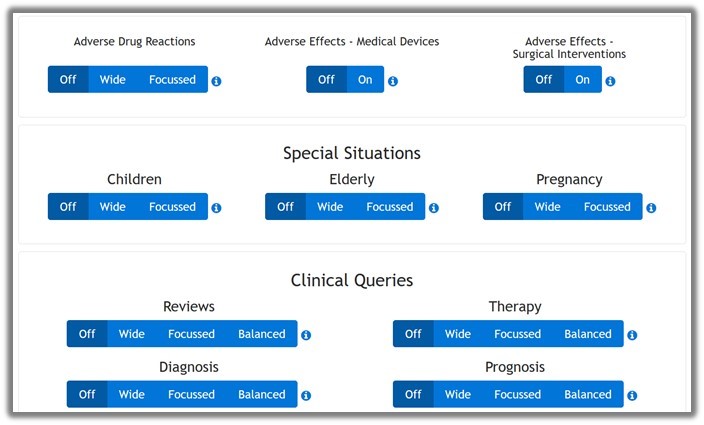 Do you want to activate the Search Builder Tool for your institution?
Simply contact [email protected]