COVID-19 - Herramientas y Recursos para SESCAM
Recursos y Herramientas para médicos de primera línea e investigadores, disponibles a continuación en respuesta a la pandemia mundial.
Base de Datos
GIDEON
GIDEON (siglas en inglés de Red en línea global de enfermedades infecciosas y epidemiología), un recurso único dedicado a la detección, prevención y educación para las enfermedades infecciosas, es ideal para todo el que trabaje en este campo crítico de rápido avance, incluyendo: clínicos, educadores, legisladores, farmacéuticos e investigadores.
Este recurso multimedia ofrece información actualizada y herramientas visuales para diagnosticar enfermedades y realizar el seguimiento de las últimas tendencias en epidemiología y tratamiento.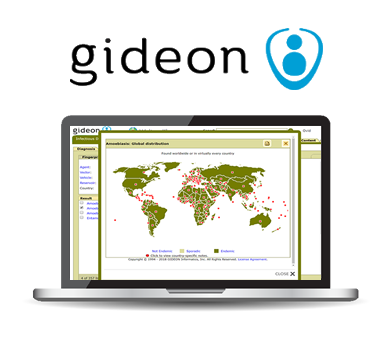 Producto en prueba hasta 19 de Julio de 2020
Base de Datos
Joanna Briggs Institute
EL Instituto Joanna Briggs (JBI) es una organización líder en la promoción de la Práctica Clínica Basada en la Evidencia (PCBE) a nivel mundial.
Sus actividades se dirigen fundamentalmente a las disciplinas de enfermería, matronas, fisioterapia, nutrición y dietética, terapia ocupacional y en general a los profesionales de la salud.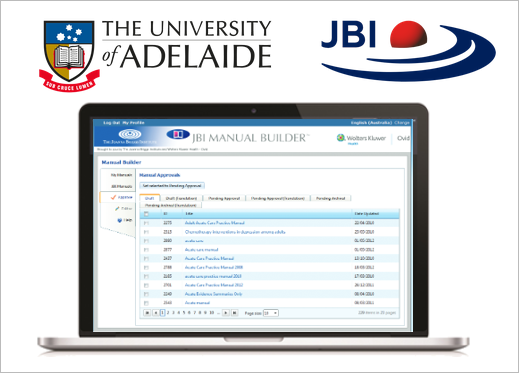 Producto en prueba hasta 19 de Julio de 2020
Enfermeria
Lippincott Procedures
Lippincott Procedures es su fuente online de orientación instantánea sobre procedimientos basados en evidencia en el punto de atención.
Con más de 1.700 procedimientos y habilidades de una amplia variedad de especialidades de enfermería, incluyendo la salud aliados, que combina el contenido clínico más confiable con una potente funcionalidad de flujo de trabajo en línea que permitirá a su personal clínico para ahorrar tiempo, la atención de estandarizar y entregar mejores resultados de los pacientes.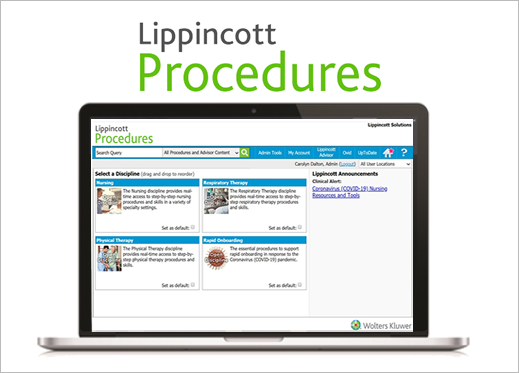 Producto en prueba hasta 19 de Julio de 2020
Lista de artículos publicados en Ovid MEDLINE o [email protected] desde el inicio del brote del COVID-19
Esta lista contiene los 10 artículos recomendados más recientes
Cargando artículos...
Expert Searches
Para ayudar a los científicos, epidemiólogos e investigadores clínicos que utilizan la plataforma de investigación médica de Ovid, Wolters Kluwer desarrolló várias búsquedas expertas centradas en el COVID-19.
Estas búsquedas avanzadas hacen que sea más fácil navegar por el vasto cuerpo de investigación y acceder al contenido más reciente y relevante en MEDLINE, Embase y [email protected]
Tema
Acción

COVID-19
Ovid MEDLINE(R) All 1946 to present

COVID-19
Embase 1974 to present

COVID-19
[email protected]

COVID-19 AND Hydroxychloroquine
Ovid MEDLINE and [email protected]

COVID-19 and PPE Personal Protective Equipment
Ovid MEDLINE and [email protected]

Evidence & use of "cloth" DIY masks during disease outbreaks, including COVID-19
Ovid MEDLINE

Stress & Coping for Nurses including During Epidemics
Ovid MEDLINE
Resumen semanal COVID-19

Un resumen semanal de las recomendaciones de investigación y práctica deL COVID-19 para profesionales de atención médica de primera línea. Incluye artículos de revistas, podcasts y videos. Regístrese para recibir este resumen semanal y actualizaciones periódicas de Wolters Kluwer.
American Heart Association y la
Pandemia Global COVID-19

Acceda a los recursos sobre Coronavirus de las revistas de la AHA
Serie de artículos especiales de la revista Anesthesiology.

Esta serie especial de artículos de la revista Anesthesiology ofrece recomendaciones y perspectivas de COVID19 para la anestesia de primera línea y la práctica de cuidados críticos. Muchos de los documentos, directos de autores chinos que estuvieron en el epicentro de Wuhan, China, brindan lecciones valiosas aprendidas para los equipos de atención médica mundiales.
Todo contenido aquí
Podcast
JPHMP Direct

Web complementaria de Journal of Public Health Management and Practice
COVID-19: Podcast con Dr. Lloyd Novick y Dr. John Marr
Dr. Lloyd Novick, el editor jefe del Journal of Public Health Management and Practice, y el Dr. John Marr, médico estadounidense, epidemiólogo y experto en brotes de enfermedades infecciosas, evalúan hacia dónde se encaminarán las cosas con el coronavirus en los Estados Unidos.
Serie de artículos especiales de The Journal of Bone & Joint Surgery (JBJS)

Editorial: COVID-19 Pandemic and JBJS
Novel Coronavirus and Orthopaedic Surgerye
Managing Resident Workforce and Education During the COVID-19 Pandemic
The Orthopaedic Forum: Novel Coronavirus COVID-19
What's Important: Weathering the COVID-19 Crisis
Characteristics and Early Prognosis of COVID-19 Infection in Fracture Patients
The Orthopaedic Forum: Survey of COVID-19 Disease Among Orthopaedic Surgeons in Wuhan, People's Republic of China

Serie de artículos especiales de
Obstetrics & Gynecology

A medida que el mundo se enfrenta a la enfermedad por coronavirus 2019 (COVID-19), una enfermedad causada por otro patógeno emergente (coronavirus síndrome respiratorio agudo severo 2 [SARS-CoV-2]), los proveedores de atención obstétrica se preguntan qué significa esto para las mujeres embarazadas.
Acceder al artículo aquí
Podcast
Chinese Medical Association Publishing House

Plataforma de Comunicación y Investigación Académica COVID-19 de la editorial de la Asociación Médica China.
Serie de artículos especiales
de Diseases of the Colon & Rectum

Cómo el brote de COVID-19 está afectando a los pacientes con cáncer colorrectal en Italia.
Acceder al artículo aquí