ATLAS
Acland's Video Atlas of Human Anatomy
Comprehensive 3D video atlas of fresh anatomic specimens in their natural color
Acland's Video Atlas of Human Anatomy is the optimal anatomical learning solution. Watch and listen to worldrenowned anatomist Dr. Robert Acland — Professor Emeritus of Surgery, University of Louisville School of Medicine — as he shows and explains anatomical movement within each region of the body covering bones, muscles, tendons, organs, and more.
ANATOMY
Visible Body
3D Human Anatomy Modeling Interactive Programs
Visible Body is a suite of online programs that cover anatomy, physiology, muscles, the skeleton, and the circulatory system through interactive 3D models, animations, quizzes, augmented reality, and more.
Whether you support clinicians, faculty, students, or medical device R&D, Ovid offers flexible subscription and purchasing options to allow you to customize to meet your specific needs. Plus, each program offers a mobile app. Most apps are available for iPad® and/or iPhone® and many are available for Android™ devices.
PLATFORM
Bates' Visual Guide to Physical Examination
Head-to-Toe and Systems-Based Physical Assessment and Clinical Reasoning Skills Videos
Bates' Visual Guide to Physical Examination delivers new clinical skills videos featuring head-to-toe and systems-based physical examination techniques.
Based on Bates' Guide to Physical Examination and History Taking, this online guide maintains the evidence-based origins of the text and provides careful attention to clinical accuracy, and to the range of patient types profiled in the series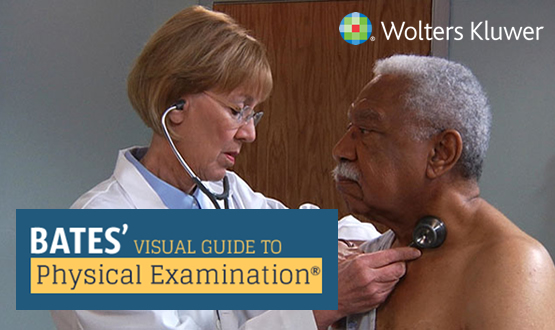 HEALTH LIBRARY
Internal Medicine
Essential Clinical and Educational Content for Internal Medicine Residents
LWW Health Library delivers trusted health science education and clinical content directly to students, faculty, and staff through a single portal—providing interactive online access to essential texts, procedure videos, images, real-life case studies and quiz banks specifically tailored for the speciality.
These resources are a must-have for educational programs and hospitals—ensuring you have what you need to support foundational learning and clinical practice.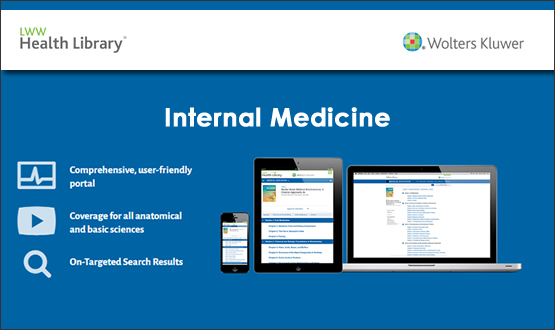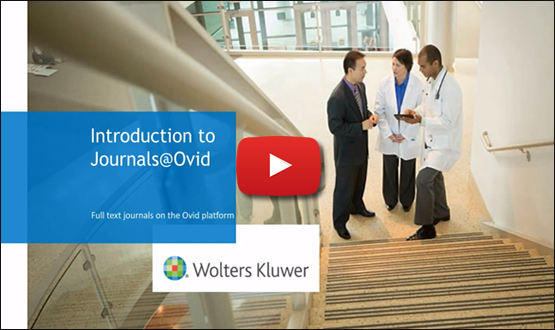 Help & Training
 Register for a live Webex training session
For immediate assistance, contact Ovid's award-winning customer support team. Or contact Ovid's training team to organise a customised training session.
CONTACT
Contact Ovid Technical Support
Contact Ovid Training Department